Wills, Trusts & Probate Lawyer
My Philosophy
I have been practicing law in Connecticut for over 30 years.  Over the years, I've realized that I like helping people solve problems. My mentors have always been lawyers who had clients who felt comfortable consulting with them about virtually anything that came up in their lives that had some legal angle, and many things that didn't.  I have modeled my practice to give my clients that same comfort level. That's why my motto is "Providing Legal Advice For Life."  I want to provide legal advice for your life. While my focus is on estate and business planning, if you are my client, you can ask my advice on anything legal, and even things that aren't. I won't always have the answer, but I can point you in the right direction.
My Focus
My practice focuses on helping families plan for unexpected life events through estate and business planning. I had to deal with my father's unexpected death as a young man. I was 14 when my father died suddenly and I became the "man of the house." My father had planned for the unexpected, so there was none of the financial turmoil that could have accompanied such a tragedy, but I learned valuable lessons during that period, especially the value of planning for the unexpected and the importance of having advisors you can trust. My clients know that when they call me they are talking to a trusted advisor with over 30 years of broad legal and life experience.
Professional Experience
I graduated from the University of Connecticut School of Law, with honors in 1986 and began practicing law at a large downtown firm, Schatz & Schatz, Ribicoff & Kotkin, and then a smaller downtown firm, Cohn, Birnbaum & Shea.  I joined Jacobs, Walker, Rice & Basche in 1991 and worked there for 17 years.  In 2008, I opened my  own office and I have been providing clients with legal advice for life ever since. Put my experience as a wills, trusts & probate lawyer to work for you.
Personal interests
With my friend and neighbor across the street, I bought a 1986, 19 foot O'Day sailboat last summer.  Every time we took the boat out we learned something, often the hard way.  Yes, it's true, we lost (actually, it really was me) our winch handle on our first trip out.  I replaced it with a floating one, knowing that it would probably fall overboard again sometime.  We are looking forward a little more sailing and a little less learning.
I play golf, but not seriously, which means I enjoy it.  And I like walking with our rescue hound, Stella.  Here's a picture from last year of me and my wife Marie on the boat, one of my kids, and of course, Stella.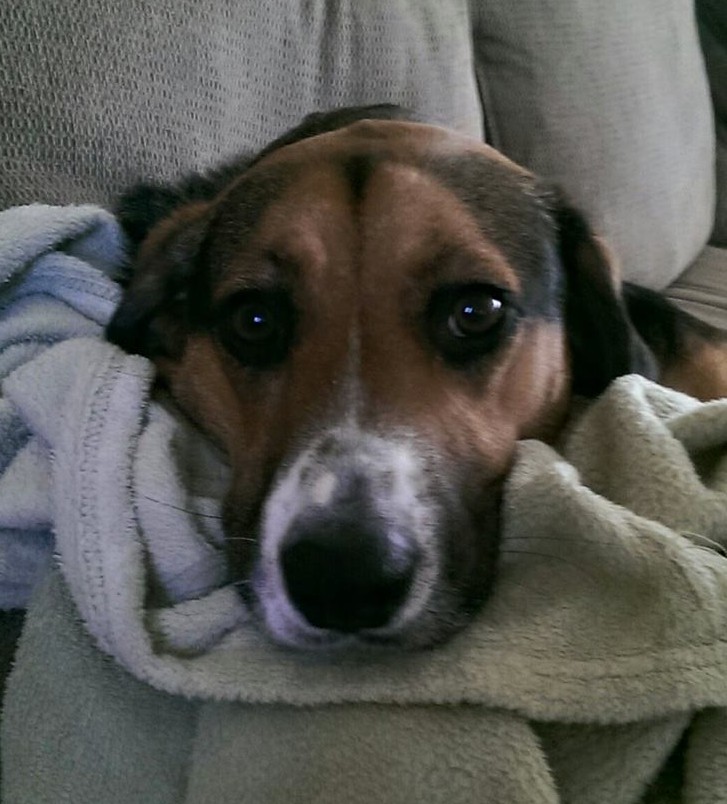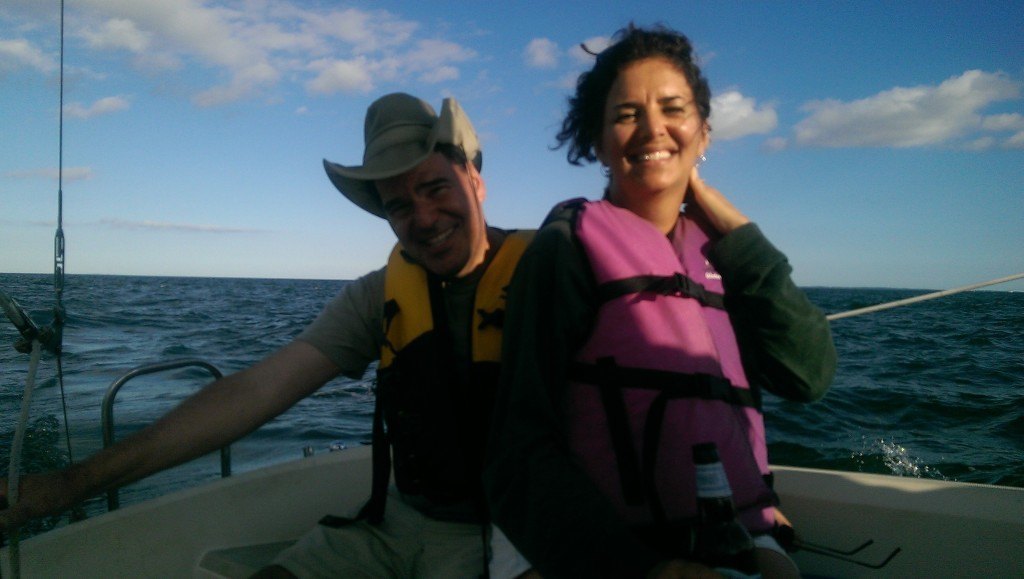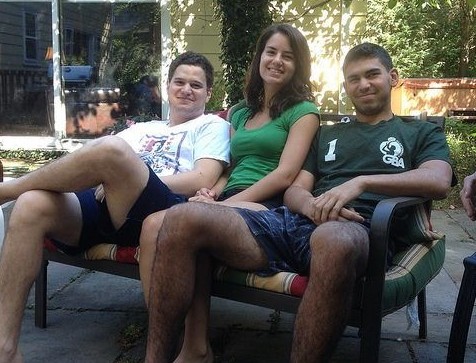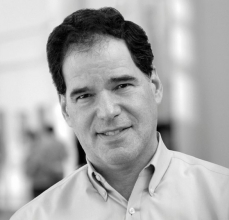 Education and Honors
I grew up in West Hartford and graduated from William H. Hall High School.  I graduated from the University of Connecticut, as an Honors Scholar, and served as the president of the Undergraduate Student Government. While at UConn, I was honored with the Donald L. McCullough award for outstanding service to the University.
The most important event of my  years at UConn was neither academic nor political. A few weeks into my senior year I met Marie Virella, the love of my life, and thankfully, things have never been the same. Marie and I were married after my second year of law school and we have three children, Benjamin, Arianna and Matthew.
I was honored to have been named one of Hartford's Top Estate Planning Attorneys by Hartford Magazine, and I am proud to have achieved an AV rating, the top rating from Martindale-Hubbell, the most prestigious lawyer rating agency, as well as a 10.0 rating on Avvo.
Professional Highlights:
Admitted to the Connecticut and U.S. District Court, District of Connecticut Bars in 1986.
Admitted to the Second Circuit Court of Appeals in 1998.
Graduated from the University of Connecticut, B.A. magna cum laude, Phi Beta Kappa, Honors Scholar in 1983, President of the Undergraduate Student Government. Awarded Donald L. McCullough award for outstanding service to the University of Connecticut.
Graduated from the University of Connecticut School  of Law, with honors, Moot Court Board, in 1986.
Past member of the Board of Managers of the Indian Valley YMCA.
Vice Chair of the Board of Directors of Rushford, a Hartford HealthCare Partner .
Past Chairman of the Law Practice Management Section of the Connecticut Bar Association.
Member of the Manchester and Connecticut Bar Associations.
Appointed Fact Finder/Arbitrator and Attorney Trial Referee by Chief Justice of Connecticut Supreme Court.
Member of the Glastonbury Chamber of Commerce
To learn more, call us at 860-651-1333 or send us a message here.